Are You A SiSTA?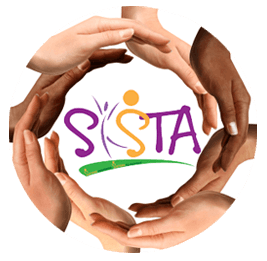 Sisters Inspiring Sisters To Achieve is a self-help support circle. Our collective energy promotes a community of trust, inclusion and healing. Our shared goals are to unmask, heal, inspire stretch and transform in safe, loving, non-judgmental sacred space. The foundation of our SISTA Circles is built on unconditional love, acceptance and universal principles that awaken the spirit within.
Are you ready to experience the benefits of being Self-Full?
Are you ready to get un-stuck?
Are you aware of your family pathology and generational patterns?
Do you know what you want?
Is there passion within you roaring to be expressed?
Do you know your soul's mission?
Are you ready to stand tall and power-filled in your greatness?
SISTA, if any of the inquiries above speak to your soul, you may be ready to ReBirth Yourself as a CycleBreaker!
Trimester One
In this trimester, you conceive "pregnant possibilities." SISTA, in the early stages of your pregnancy, you may experience fatigue, morning sickness, and doubts about your choice to ReBirth Yourself. You will also begin to realize that everything you desire and imagine for this ReBirth is really going to happen. See the end at the beginning and TRUST that this ReBirth will be worth it and so are YOU!​
Three Day Intense Course Experience
We have put a weekend package for you that will truly empower you. This experience in itself is worth its weight in gold. You will receive a packet of everything that will be introduced and taught for the three day period.
*Steppin' Outta Da Box: Just Who In the World Are You*
*The Power of Choice*
*Get Up!​*